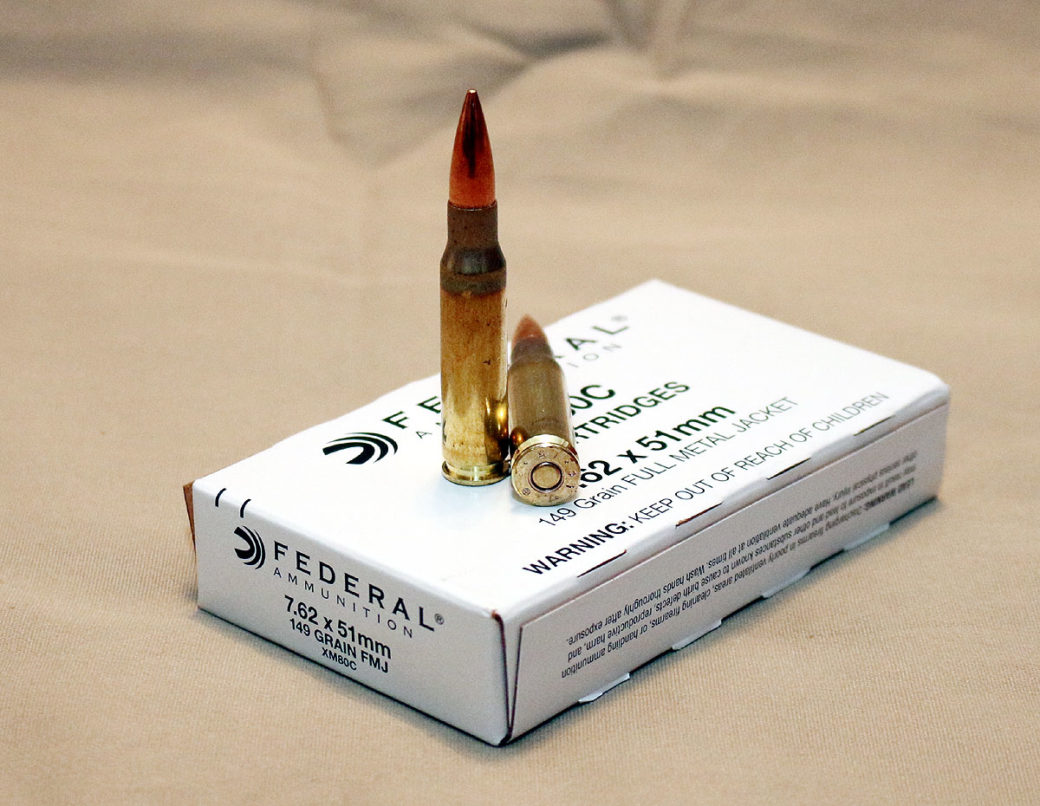 Manufacturer: Federal Cartridge Company
Date Fired: 13 May 2016
Time Test Began: 0929
Range: Deer Creek Shooting Complex
Wind: 7-10MPH
Temperature: 52° F
Elevation: 3200′ ASL
Lot Number: SMQ15C335-060
Factory Velocity: 2750 fps
Product Number: XM80C
Purchase Price: $15.99 USD
Bullet Used: Federal 149gr FMJ-BT
Ballistic Coefficient: .408
Sniper Central Remington 700 Rifle Package (SC1) Test Results
Average Velocity
Standard Deviation
Extreme Spread
Accuracy w/flyers
Accuracy no flyers
Best Group
2875 fps
13.01
47
1.223″
1.223″
.684″

XM80C is also known as Federal White Box ammo.
This is military Lake City loaded ammunition that is either rejected, or production overrun.
Velocities considerably higher than published 2750 fps.
Good affordable option using Lake City brass (with crimped primers)
Tactical Operations Tango-51
Average Velocity
Standard Deviation
Extreme Spread
Accuracy w/flyers
Accuracy no flyers
Best Group
2832 fps
17.35
52
1.201″
1.201″
.789″

This ammo was looking really good with decent groups and stats, until…
We had 1 failure to fire. Primer strike was solid from firing pin, but primer didn't engage.
Perhaps the best M80 choice if there are no dependability issues.
NOTE: "Accuracy with flyers" includes the raw averages including groups where the shooter called a bad shot before rechecking the placement of that shot. The "average without flyers" is the average group size with those "flyer" groups not added in.