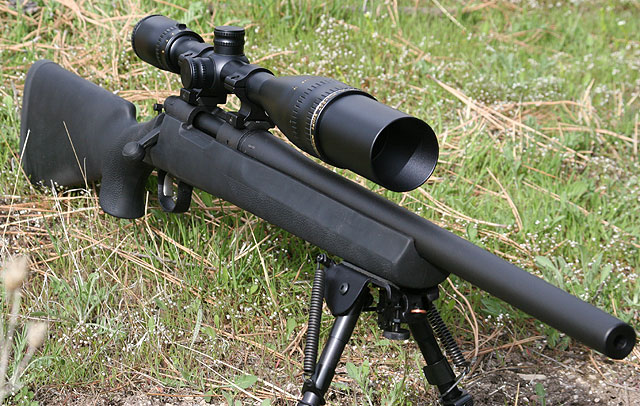 These factory rifle packages from Sniper Central are a complete ready to go package that allows the shooter to be out on the range immediately after receiving their package. These are unmodified factory rifles that have the selected scope mounted using the selected rings and base. After mounting the scope we then test fire the rifle to zero the scope at 100 yards. The package price includes the completed rifle, scope, bipod, and case with everything assembled. We have listed some of the most popular factory tactical rifles that cover a wide spectrum of pricing, as well as the same for the optics. Take a look at the details and prices below and if you have any questions, including any other rifle or scope combo you are interested in, contact us.
Because these are unmodified rifles and we are only mounting scopes, the BATF does not consider this manufacturing, so we can mount the scope immediately and send the completed package direct to your FFL where you take delivery. There is no back and forth shipping like we do with our custom builds. The typical assembly time is about a month for us to get all of the parts here and put together. Then it goes direct to your dealer. Remember, these have to be unmodified factory rifles, so we cannot change triggers, barrel length, stocks or any of those items. If you are interested in a more custom setup, take a look at our other rifle packages.
Notice: Due to continued supply issues we are not currently taking any new rifle orders in an effort to get the current back log of rifle packages caught up and completed. Once we have caught up, we will once again consider taking new orders. Expect 12+ month build times.
Email questions to: info@snipercentral.com
Rifle Configurator