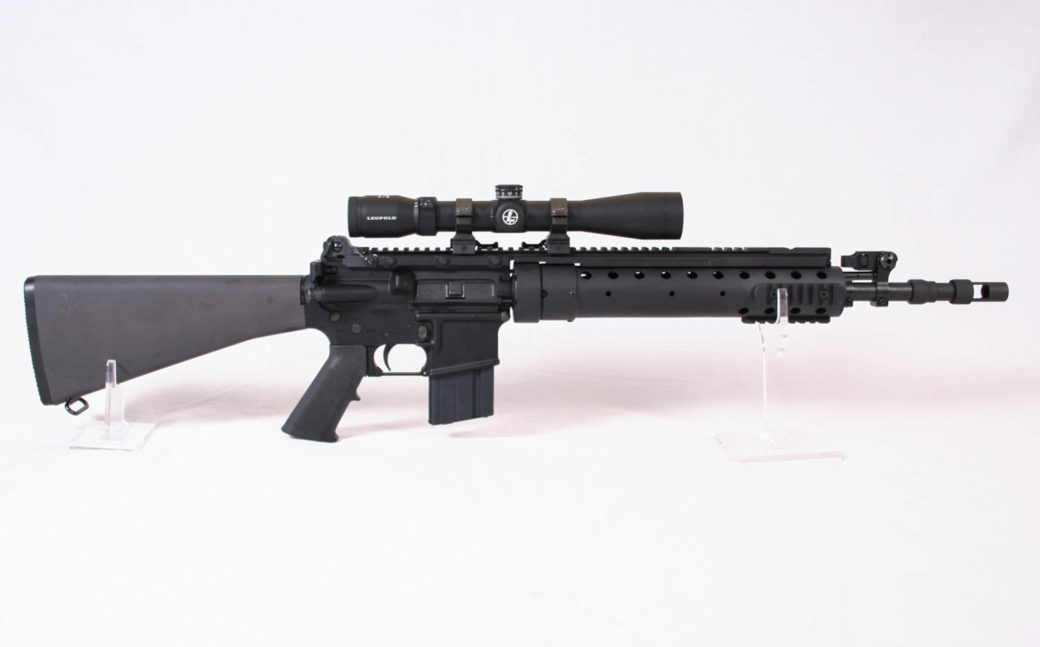 The Mk12 SPR has a special place in many special operators hearts. It is a rifle that seemed to "punch above its weight" that gave it a capability that seemed to exceed the sum of its parts. Here at Sniper Central we have grown to love this light weight semi-auto SPR rifle that could serve as a DMR or even urban style sniper rifle. Because of this fondness, we decide to release the SC Mk12 as the first on our series of Heritage sniper rifles.
The purpose of our Heritage rifles is not to create a 100% replica, but rather to build 95% recreations with slight changes to improve performance, reduce costs, and enhance the functionality of the rifles. One of those changes with our SC Mk12 was the ability to chamber the rifle in 6mm ARC, a cartridge that we find improves the long range capability of the Mk12 giving the rifle true 1000 yard performance. Of course, the rifle is still available in .223 as well.
For our core components, we use the excellent Aero Precision parts and of course, use the standard Precision Reflex, A.R.M.S. and other correct parts as needed. Accuracy with these rifles is around 1 MOA. If you have any questions, please feel free to contact us.
Notice: Due to continued supply issues we are not currently taking any new rifle orders in an effort to get the current back log of rifle packages caught up and completed. Once we have caught up, we will once again consider taking new orders.:  Expect 12+ month build times.
Rifle Configurator