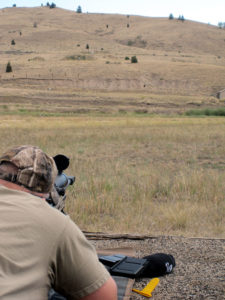 Here at Sniper Central we offer a number of excellent sniping and long range shooting classes and courses of instruction. Additionally we also offer the ability to provide private training and instruction for individuals,  private groups, as well as Military and Law Enforcement departments and agencies. We can tailor the training to meet specific needs or requirements as well as provide suggested recommendations and courses of training. For private individuals we can also provide recurring coaching for those that wish to continuously improve their skills with more routine and scheduled training. Due to the flexible nature of these private training classes, the pricing is based on the number of days, type of training, required number of instructors, range use, POST certification and other factors. If you are interested in seeing what we can provide for you, your team, or a group of individuals, contact us and let us know what you have in mind.
Sniper Central can also setup complex, or simple, training exercises and courses of fire with no instruction if that is desired. The options are limitless.
Private Training Opportunities are Suitable for the Following:
Individual One-on-One Training/Coaching
Private Groups/Classes
Department Refresher Courses
Specific Topics of Training – Such as High Angle Shooting, Low Light Engagements, Stalking, Extreme Range Shooting, Moving Targets, and many others.
POST certification hours
Privacy and Discretion
In some cases we may be able to travel to your location as well, contact us for more details.