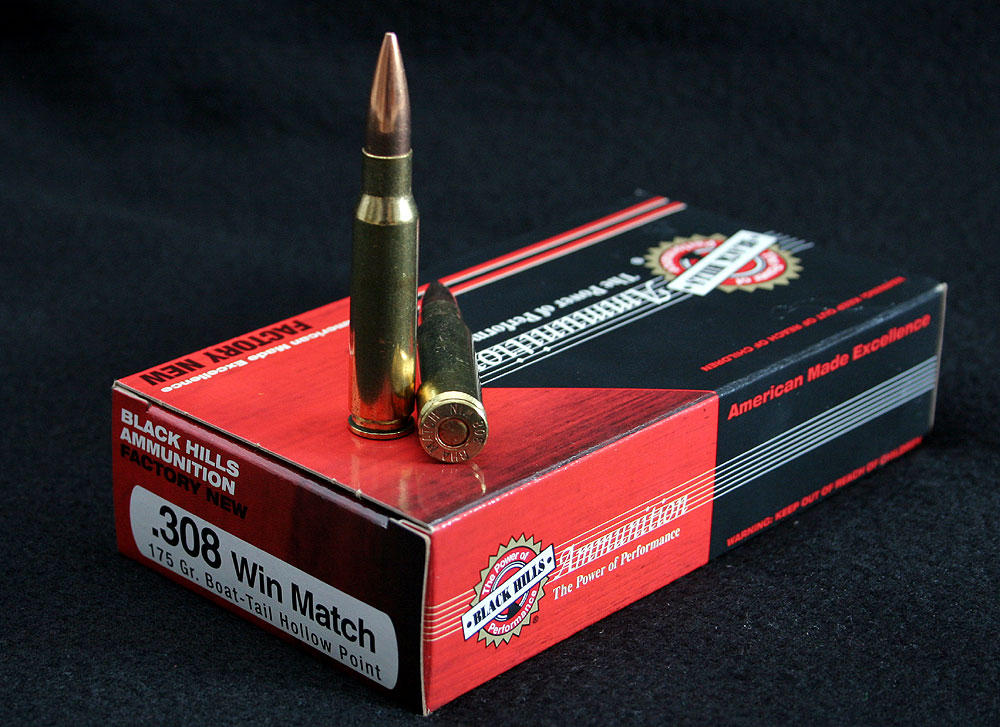 Manufacturer: Black Hills Ammunition
Date Fired: 24 July 2015
Time Test Began: 0803
Range: Deer Creek Shooting Complex
Wind: 0-2 MPH
Temperature: 61° F
Elevation: 3200′ ASL
Lot Number: 1604161203
Factory Velocity: 2600 fps
Product Number: NA
Purchase Price: $32.49 USD
Bullet Used: Sierra 175gr BTHP Matchking
Ballistic Coefficient: .496 (.505 above 2800 fps)
FN SPR A3G Test Results
Average Velocity
Standard Deviation
Extreme Spread
Accuracy w/flyers
Accuracy no flyers
Best Group
2646 fps
21.14
61
.955″
.955″
.882″

Very consistent groups, but FN didn't shoot them very tight
The extreme spread and standard deviations were on the higher side
Velocities were as high as their 168gr load
Snowy Mountain Rifles Paladin Test Results
Average Velocity
Standard Deviation
Extreme Spread
Accuracy w/flyers
Accuracy no flyers
Best Group
2641 fps
17.29
57
.470″
.470″
.224″

Standard deviation and extreme spread were still higher, but better than FN
Extremely consistent group sizes, and very accurate from the SMR rifle
The accuracy between the two rifles is very different, but the velocities and extreme spread was very close between the two.
NOTE: "Accuracy with flyers" includes the raw averages including groups where the shooter called a bad shot before rechecking the placement of that shot. The "average without flyers" is the average group size with those "flyer" groups not added in.