delbert Waldron III, "Bert" to those that knew him, was the most accomplished U.S. sniper during the Vietnam conflict. Adelbert originally joined the U.S. Navy in 1953 where he served for twelve years and left as an E-5 in 1965. In 1968 Sgt. Waldron enlisted in the US Army as a Sergeant and headed to Vietnam as part of Company B, 3rd Battalion, 60th Infantry of the 9th Infantry Division. Sgt. Waldron qualified as an expert marksman and was sent to the now famous 9th ID sniper school that was run in country by the Army Marksmanship Unit (AMU) with the support of the 9th ID commander, General Julian Ewell. Once graduated, Sgt. Waldron then found himself back working with the Navy in the Mekong Delta in the brown water 'Tango Boats' and PBRs. It was in this very hostile area that Sgt. Waldron operated as a sniper.
At the end of his tour in mid 1969 the 36 year old Sgt. Waldron had 109 confirmed kills, highest among all U.S. servicemen during the Vietnam conflict. Sgt. Waldron primarily used the M-21 SWS during his time as a sniper and on occasion would use a starlight equipped M-14 or M-21 for nighttime operations. General Ewell also credited Sgt. Waldron with making a single shot confirmed kill at 900 yards from a moving Tango Boat. Adelbert ended his tour in Vietnam as a Staff Sergeant E-6 and had been awarded a Silver Star, a Bronze Star, a Presidential Unit Citation, and two Distinguished Service Crosses.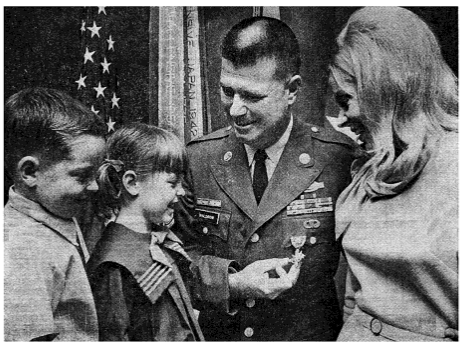 After his time in Vietnam, Sgt Waldron taught at the US Army Marksmanship Unit before leaving the Army in 1970. He worked with several questionable contractors and eventually he divorced as well. Staff Sergeant Adelbert Waldron III died on October 18, 1995 in California at the age of 62. Not much else is known about Sgt. Waldron or his military career, which was the way he wanted it. He did not publish any books or do lectures and refused many requests for interviews, he simply did not want the notoriety for what he did. Notoriety or not, he was an excellent sniper.