As most of our readers know, we have used a lot of the Bell & Carlson stocks on rifle packages and we were surprised to discover this new model as we are usually notified ahead of time of new releases from B&C. The stock looked good from initial pictures so we decided to order one in to see how they might work for our rifle packages.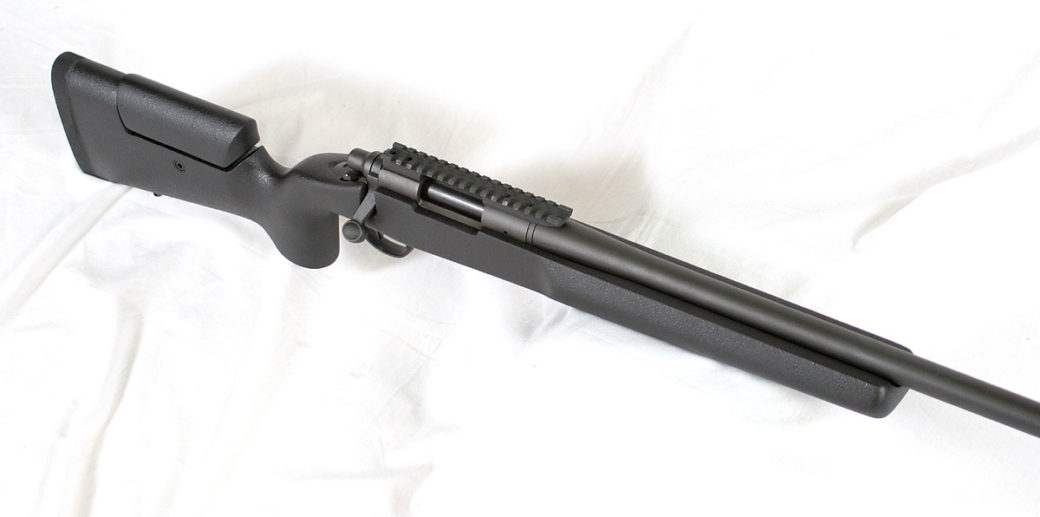 When the stock arrived we were pleased with the style of the stock and its simple and effective shape. The Rear butt of the rifle is not adjustable for length of pull like their other fully adjustable stock is, but it does have an adjustable cheekpiece that works well. The shape of that cheekpiece is designed in such away that the stock can be fired right or left handed, but they do not make a version for an actual left handed action. The adjustable cheekpiece does require an actual Allen wrench which you would want to carry with you in the field in case it comes loose.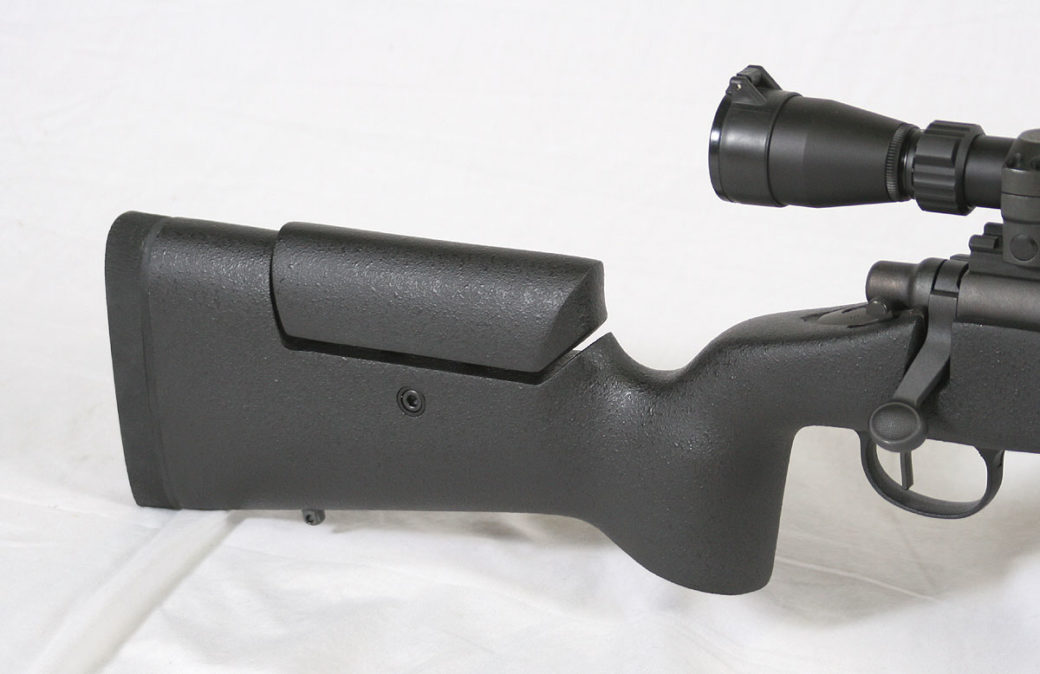 The pistol grip is a vertical style that is nicely shaped with a deep thumb well. The thickness is well sized to fill your palm, but not too wide and there are not pronounced palm swells. The top of the action area where the rear tang is has a flat shope to it and allows easy operation of the Remington safety with a little bit of a reach.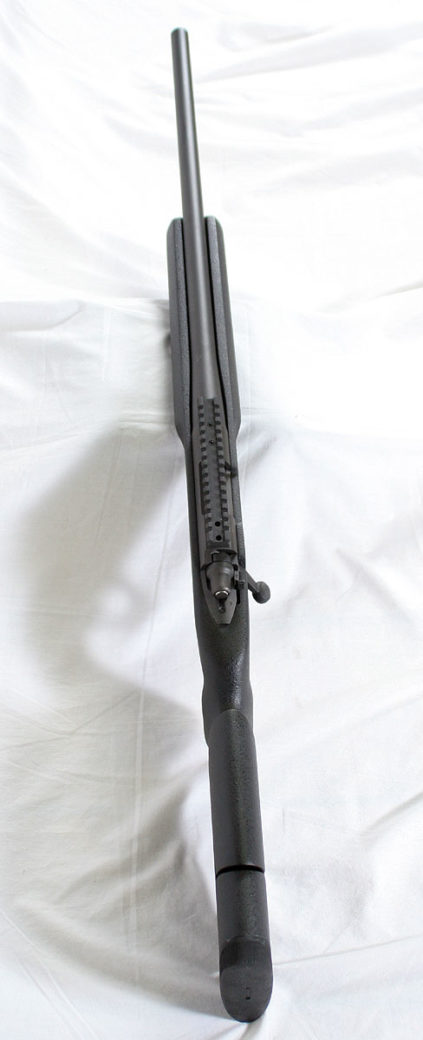 The forearm area is a wide beavertail style forearm that is wider than their M40 and Light Tactical stocks and yet has a rounded bottom surface which makes a far superior forearm for a Harris bipod to attach to. There are also two sling swivel studs up front, one for the sling, the second for a bipod. We like this forearm better than all of the rest of the B&C stocks and it provides a very solid shooting platform.
The overall finish of the stock is the normal B&C epoxy style paint with speckled texture and all of the standard colors are available on this stock. The shape is similar to a McMillan A5, though there is no butthook and there are some other slight differences. The stock also has the normal B&C full aluminum bedding block that has worked well for them on their medalist stocks over the years. It is available for both the Howa 1500 and Remington 700 actions with BDL floorplates. For the Remington it is available in short and long action versions.
The other very significant feature of this stock is that it is about a pound lighter than their fully adjustable stock… and a chuck of dollars cheaper. They advertise the stock as being a target/competition stock, but in our eyes, it may be their best tactical rifle stock currently available. We liked it enough that we now offer it on our rifle packages where we call it the Mk3 stock.
Sniper Central