As much as we wish that once you set your SWS up for deployment it will never again need adjustments, that is just wishful thinking. While we fully accept that we may need to make adjustments, tighten down scope rings, or even perform repairs in the field, we cannot possibly bring our entire tool kit into the field with us. This need for emergency tools in the field has driven the development of a market of compact and portable tool kits that are suitable for firearm repairs and maintenance. We have reviewed several of them on this site.
In fact, over ten years ago we reviewed the original Borka Multi Torque driver and were impressed with the simple yet effective tool. But unlike many quick hit companies that come and go, Borka did not rest on their laurels and stop there. Instead, they have been steadily improving their product through multiple different versions, improving the design and functionality with each new iteration. Since it had been ten years, it was probably time to take another look at this tool. We wanted to review their latest set of torque tools and see not only how they have evolved, but also how they compare to the modern competition.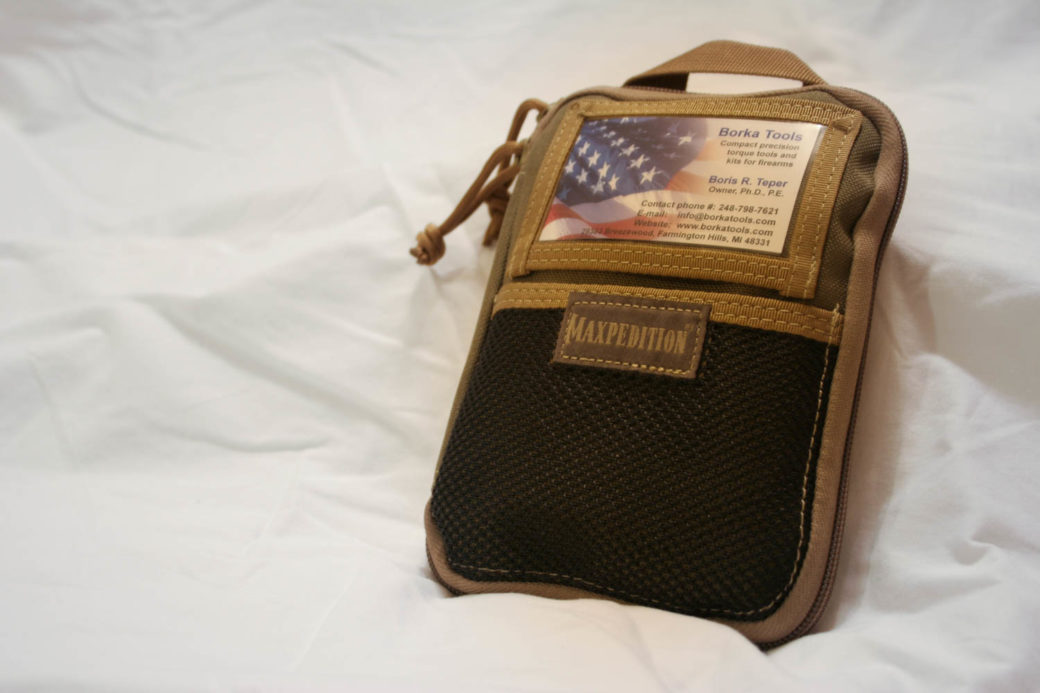 One thing we quickly wanted to point out is that the Borka tools were made by shooters, for shooters. They did not take some existing tool and just change the marketing for shooters, but rather, they designed the tools specifically for shooters. That is an important differentiator compared to some other tools on the market today.

The full tool set that we received comes packaged in a very nice Maxpedition canvas case with heavy duty zippers, straps and even heavy duty Molle attachments on the back, allowing the tidy case to be attached to a ruck or any other Molle compatible device. Heck, you can even get Molle attach points on the interior of Jeeps now. But we did not come here to review the case, but rather it is all about what is inside that counts.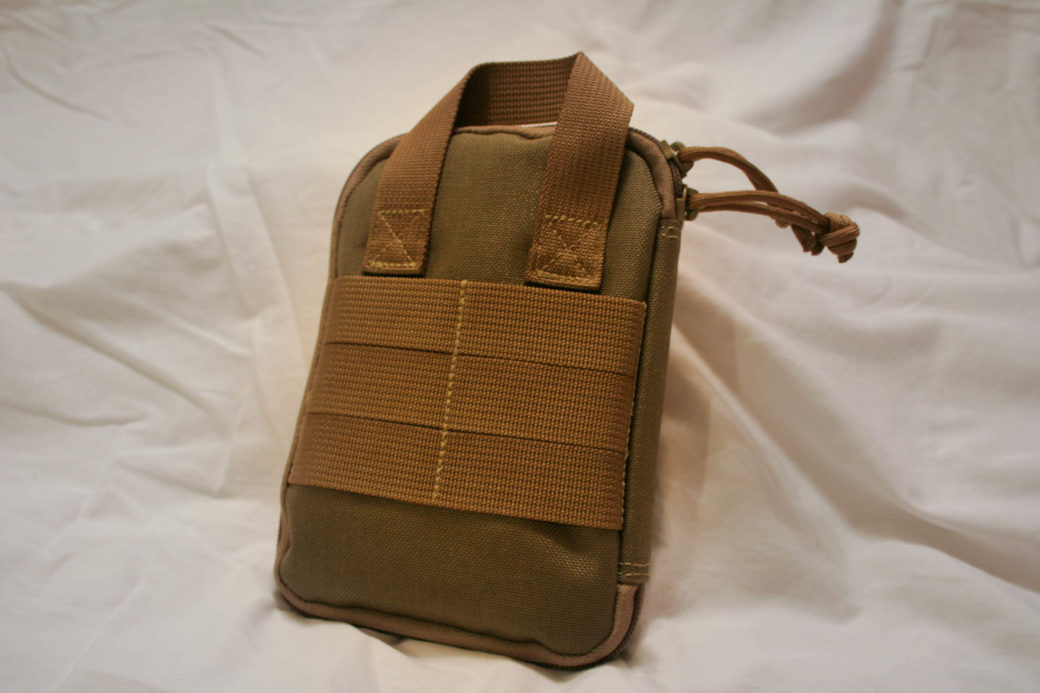 When you do open the case, you are met with a vast array of tools and attachments. There are multiple plastic strands that contain many torque and drive bits as well as extensions and other tools to accomplish all of your field maintenance on firearms. There is even a small socket wrench included. But the core piece of the tool set is the torque drive itself. The Borka torque tool is unique and has multiple patens pending. What is neat is that it is the same basic design as the original Borka tool from a decade ago, but it has been taken to a more precise and well made level.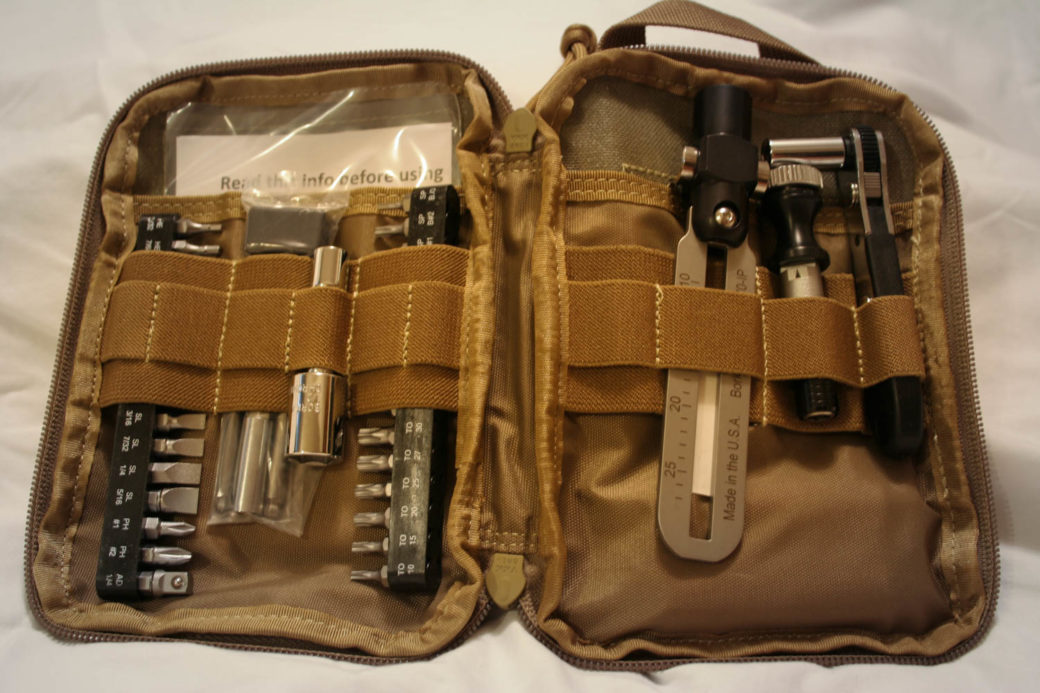 That is probably the biggest difference between this new version of the tool and the old. Everything about the tool and all of its accessories is of higher quality, and there are a lot more accessories included, at least in this full blown kit that we are reviewing here. We pulled the torque tool itself out to start playing with it again, but there is a bright gold sticker that says "read the instructions!" When we pulled out the instructions, it essentially said, "Watch the YouTube video". Well, That is probably not the best set of instructions we have ever seen…but here is the video it points you to:
The one complaint we had with the original tool was that achieving the proper torque was a little tricky and difficult to measure and repeat exactly every time. But with this latest version, the design not only helps to achieve more repeatable accuracy, but it also is accurate to +/- 4%. And to remove any doubt, a certificate of calibration is included for the tool. These certs include the acceptable range and then also indicate what the tool actually achieved on three separate measured tests. It has the inspector's name, the testing standard number and the calibration and test date. Pretty hard to have issues with that.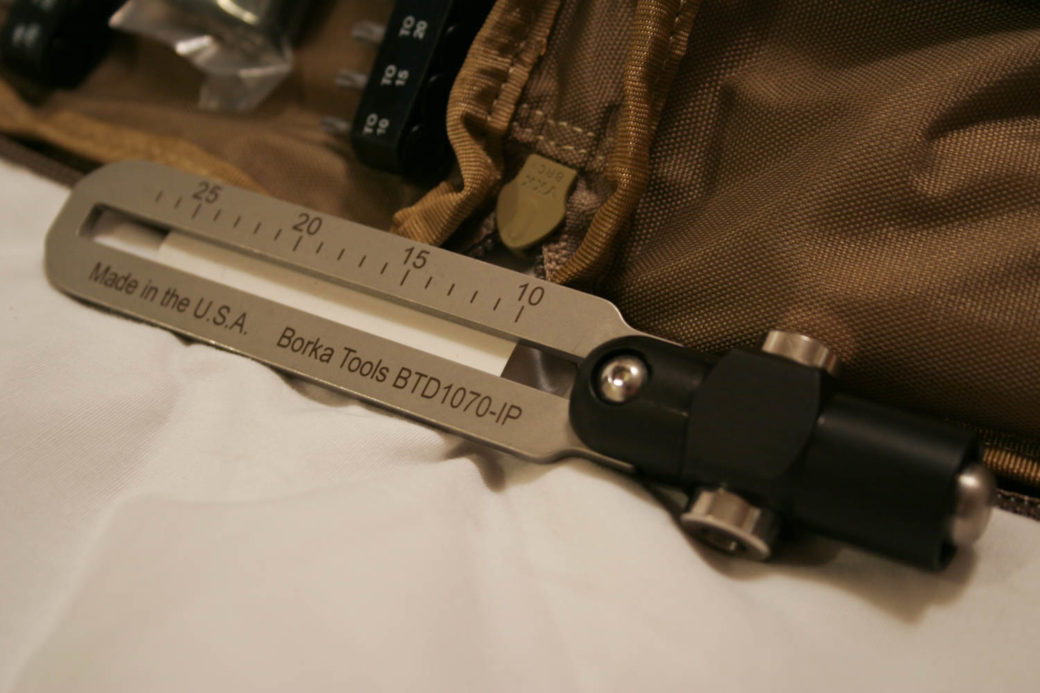 With the focus being on precision and high quality combined with a wide assortment of accessories, we were very impressed by what is included and the capability of the tool. If you are in search of a high quality precision toolkit for use in the field, we wholeheartedly give this setup our thumbs up and seal of approval. Without a doubt we will be attaching this little case on our ruck.
Sniper Central