This is an older review of a Burris scope that was one of the earlier scopes to incorporate a BDC into the reticle.
Burris Optics has a reputation of making good quality scopes right here in the USA. I decided to perform a review on one of their newer scopes that they have been pushing hard. I was originally looking for a 6x40mm scope suitable for tactical use. I ended up getting a Fullfield II 3-9x40mm with the ballistic plex reticule.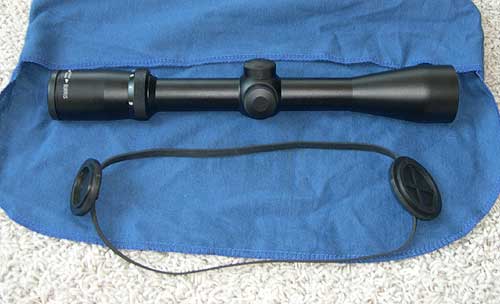 The Fullfield II line of scopes is Burris' mainstream line of scopes. The Signature series is their flagship/high end line of scopes. If you go straight off the spec sheet, the Fullfield II line of scopes appears to be a bargain. They claim 95% light transmission, Nitrogen filled (purged and filled 24 times), lifetime (forever) warranty, and "quad seals" vs. O-rings. I'm not sure if quad rings is better then O-rings, or if purging and filling the tube 24 times makes a difference, but what I do know is that the quality of glass that I look through with this scope is excellent!
First, the optics. The actual clarity of the scope and light transmission is on par with scopes of much higher price. Comparing directly with a Leupold Mk4 M3 10x, the clarity is not quite as good across the whole spectrum, but it is not far behind either. It is much better than other $200-$300 scopes. The light gathering is excellent, the specs say it has 95% light transmission with these lenses, and to get to that level with other manufacturers, you have to bump up to their top of the line scopes. During an early morning evaluation (hour before sun up) I compared it again side by side with the Leupold Mk4. The light gathering was nearly on par with the top of the line Leupold. Both were excellent and the slightly better clarity of the Leupold seemed to help the perception of light gathering to put it ahead of the Burris. In terms of optics quality, the Burris performed very well.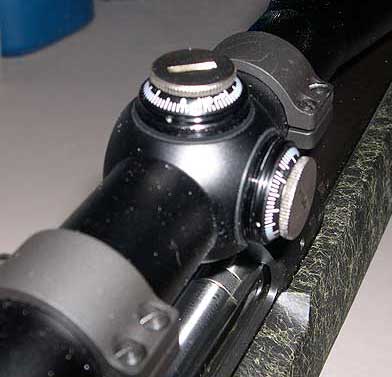 The Fullfield II comes with lens caps, but its a single unit that covers both lenses (see picture above). Its adequate for storage, but I would rather have Butler Creek flip ups, and I will be getting some soon.
The windage and elevation adjustments are hand tunable, but are not target knobs. They are designed so they can be read while behind the scope, which is nice, but I have yet to find a way to "slip" the turrets once zeroed, which is preferred for tactical use. The adjustments are crisp with both feel and audio clicks. I have yet to have any problems with the adjustments, I just wish they were more of a target turret style, even a low profile design would work. Combined with the ballistic plex, the adjustments work well enough. These adjustments are steel on steel, which is by far the preferred way. Some manufactures use brass or nylon, and these softer materials wear out and the adjustments lose their precision over time. Steel lasts much better.

I specifically chose the ballistic plex reticule in order to test the feasibility of using this reticule in a tactical environment. The idea of the reticule is simple. Simply create marks that represent bullet path at 100,200,300,400 and 500 yards. The hard part is picking WHICH bullet path to match! Burris has selected a path that gets close to as many loads as possible. For serious long range shooting, one would have to then record the exact differences your particular load would have vs. the reticule. i.e. At 200 yards you may have to go up 1 click, at 300 up 4 clicks at 400 only up 2 clicks. Etc. Is it ideal? No, it is not, but it drastically reduces your comeup adjustments, and in a pinch, just shooting at the proper tick mark will get you pretty dang close on the target for your chosen load. I mounted the scope on a .223, and I chose the standard 55gr FMJ-BT bullet (M193) and the reticule matches the flight very well, and this held up in long-range trials. Of course, the reticule only adjusts you out to 500 yards. Beyond that, no joy. This fits the .223 very well, as it is no good beyond 500 anyway. My overall impression is that this reticule is ideally suited to law enforcement use, where typical shots are sub 100 yards where you could zero the scope as you would normally, but yet the reticule would be useful in those rare occasions where you would need to engage further out, beyond where you normally practice.
To conclude, I am impressed with the Fullfield II 3-9 scope, and I plan to further try out some other models in the future. I have no reservations recommending this scope for use. I'd prefer target knobs, and one nice thing about Burris, is you can send in your scope and $80 and they will put target knobs on it. This is possible with any of the Burris scopes. I may yet end up doing this with this scope. The optical quality was a pleasant surprise and the scopes are well made.