Magazines have come a long way since Christopher Spencer designed the fist removable magazine fed rifle in 1860. That rifle was a lever action that utilized a 7 round tubular magazine and saw use in the U.S. Civil War. Since that time we have seen magazines evolve considerably. The first box magazine was patented by James Paris Lee in the 1870's and this design held cartridges stacked vertically and fed via a bolt action rifle. It is this type of detachable box magazine that we are going to direct our attention to now.
If there is a standard for the detachable box magazines used in modern bolt action rifles it is the Accuracy International CS or AICS magazine. AICS magazines were originally developed for the AI rifles and AI Chassis System (AICS) but are now utilized in detachable box magazine (DBM) floorplates from several different manufacturers and are available in either 5 round or 10 round configuration. As with many products the price of the aftermarket rifle floor plate with a detachable box magazine has dropped as it has become more widely available and one of the best values out there is the unit available from CDI Precision Gun Works.
CDI offers their DBM floor metal for many different bolt action rifles including the Savage short action, Remington 700 short action, Howa 1500 short action, FN-SPR Rifles, Winchester Short Action (All Post '64), Winchester Long Action, Short Box (308 Win Length) and Winchester Long Action Magnum Length (7MM Rem Mag and 300 Win Mag).

The CDI DBM uses the AICS box magazines that are prevalent for aftermarket DBM systems. CDI manufactures their floorplates from solid billet 6061-T651 Aluminum and they are Hardcoat Anodized and arrive ready to install. The billet is cut using a CNC cutting center and no machining marks are present giving a very nice final finish. Proper inletting of the stock is needed to fit the DBM as the floorplate is not a direct drop in replacement for the factory floor metal on any of the rifles. CDI Precision offers this inletting service for $60 which includes return shipping. CDI will also ship the DBM to your stock maker if desired.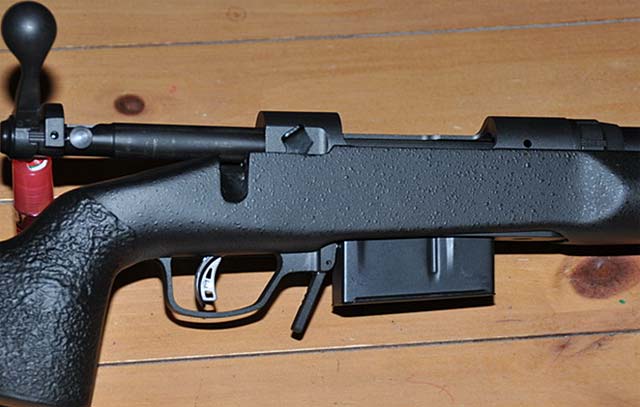 The AI magazine latches positively into the floorplate and is held firmly in place with minimal rattling. The magazine is released by pushing the magazine release lever forward which then allows the magazine to drop freely. The release lever does not protrude too far below the trigger guard so it does not get in the way much at all. The overall shape is well thought out and the unit is durable.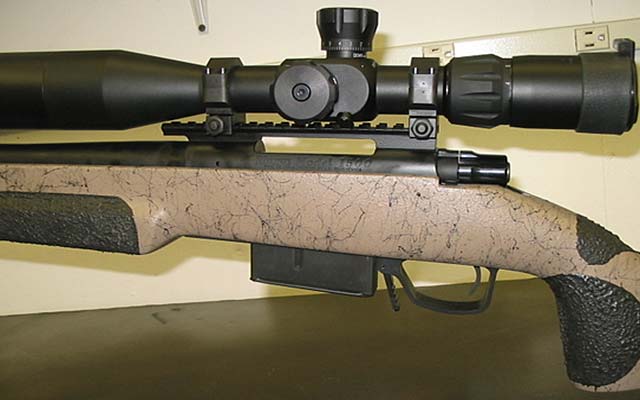 Purchasing the CDI DBM is easy, a phone call or an email will do the trick. I recently used their product for a custom Remington 700 chambered in 308 Win. I called and spoke with Jeff at CDI and he sent the DBM directly to Manners Composite Stocks who incorporated it in their excellent T4A stock with no trouble at all. The fit and finish were excellent and it was just as easy to use as the factory bottom metal. At the range using the CDI DBM was flawless, there have been no failures and .308 Win Federal Gold Medal Match feeds easily as does Winchesters White box 147 Gr 7.62×51. There is not much to report from the range with the DBM because everything worked just like it should!

Contact Info:
Based in Sarasota Florida, CDIPrecision Gunworks is owned and operated by Jeffrey Allen.
cdiprecisiongunworks.com
cdi@cdignition.com
941-961-3185
Overall we are very impressed with the CDI DBM floorplate and plan to use them on additional projects in the future.