Finland has a long and storied history with sniping and legendary figures such as Simo Haya. Simo racked up his incredible kill total during the Winter War using a simple and basic rifle combined with exceptional fieldcraft. That tradition continues today and Finland again has opted to deviate from what might be considered the norm of bigger and more powerful sniper rifles and instead has selected the Sako M23, a rifle based on the AR10 platform and chambered in the trusty old workhorse, the 7.62x51mm NATO (.308 Win).
Finland is a heavily forested country with many lakes, bogs, and treed hills and only limited wide open spaces. This is what caused the Soviets so much trouble during the above mentioned Winter War. It is good to see Finland elect to chose a rifle that is suitable to their conditions instead of what is popular in today's world. There are not a lot of details on the M23 beyond the public announcement that it is a contract worth 10 million Euro's and the rifles were designed by Sako and will be delivered by the end of the year and training will begin in 2023.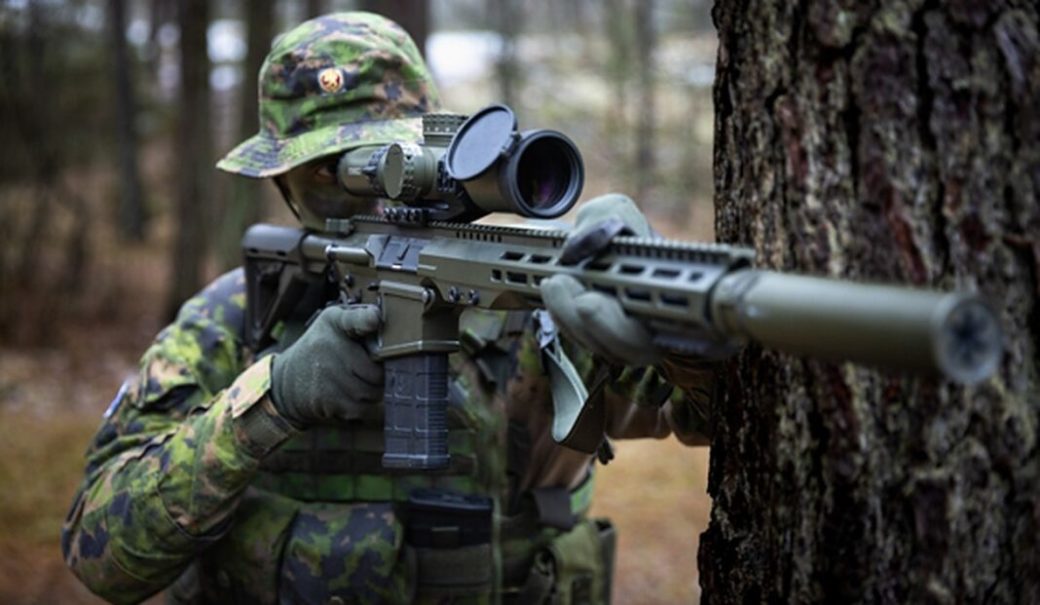 We do not know the exact optics, but the publicity photos show the rifle topped with a Steiner tactical scope finished in green to match the rifle. The rifle itself appears to have a Magpul ACS buttstock and every picture we have seen also shows the rifle attached with a compact suppressor. The suppressors are also a good choice given the closer engagement ranges. The semi-auto feature can be advantageous in Finlands environment as well, providing the snipers exercise proper fieldcraft to insure concealment. The press release also indicates the sniper version of the rifle is capable of 800 meter (875 yards) hits, which should certainly be possible with good quality ammo.

There are two versions of the rifle being purchased, a Sniper version and a Designated Marksman Rifle (DMR) version. We have not found any details on the difference between the two. These rifles will replace the current Soviet era SVD's and TKIV85's.
Sniper Central