When it comes to tactical rifle stocks for your custom built rifle, there really are just the two big names that dominate the market, McMillan and Manners. Of course, there are some other players that make some excellent stocks as well, such as HS Precision, Bell & Carlson, GRS, and others. If you are looking for a chassis design there are a countless number of different chassis builders and new ones seem to come out every week. But there is actually another category of stocks that many are not aware of, and that is the very high end rifle stocks that get used to fill some niche desires for some truly remarkable custom rifles built on custom actions. What we are looking at here is one of those unique stock designs from the stock makers Foundation Rifle Stocks located in Wetumka, Oklahoma.
Foundation Rifle Stocks is not a common name in the tactical rifle world and it was new to us when we had the opportunity to take a look at one of their stocks and do a quick writeup on it. The company is a veteran owned company and everything is engineered and made here in the USA. Their goal is to make the best built and engineered precision rifles stocks available. They do not specifically target the tactical rifle market but any stock that works on a precision competition rifle tends to work well for tactical rifles as well, or at least that is what we are checking out to see. High end competition rifles are not cheap, and neither is this Genesis model stock. With a list price of $1180 it actually makes a fully tricked out McMillan stock seem affordable. But is it worth it?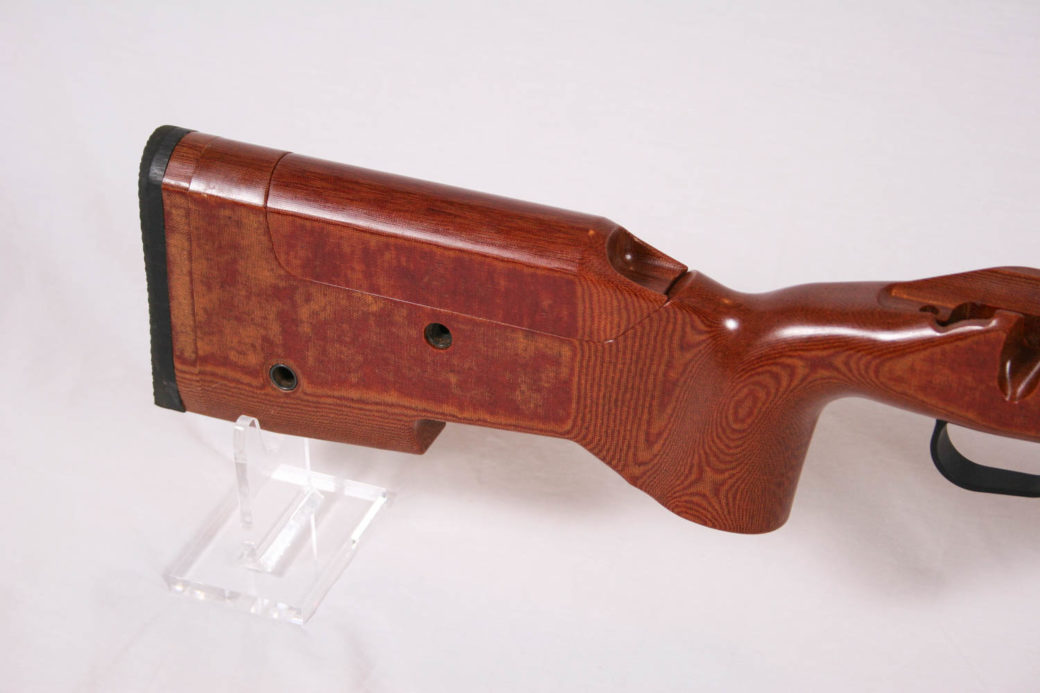 Foundation Stocks only offers two different models of stocks, and even then, those two designs are very similar with just a different pistol grip location being the biggest differentiation between the two. The one we are looking at here is their "Genesis" model. Beyond a "light" version that saves about a pound of weight, there are no other options beyond optional engraving and the shade of the finish. Natural, Dark and Distressed are the available shades to chose from. The stock you see here is the natural color.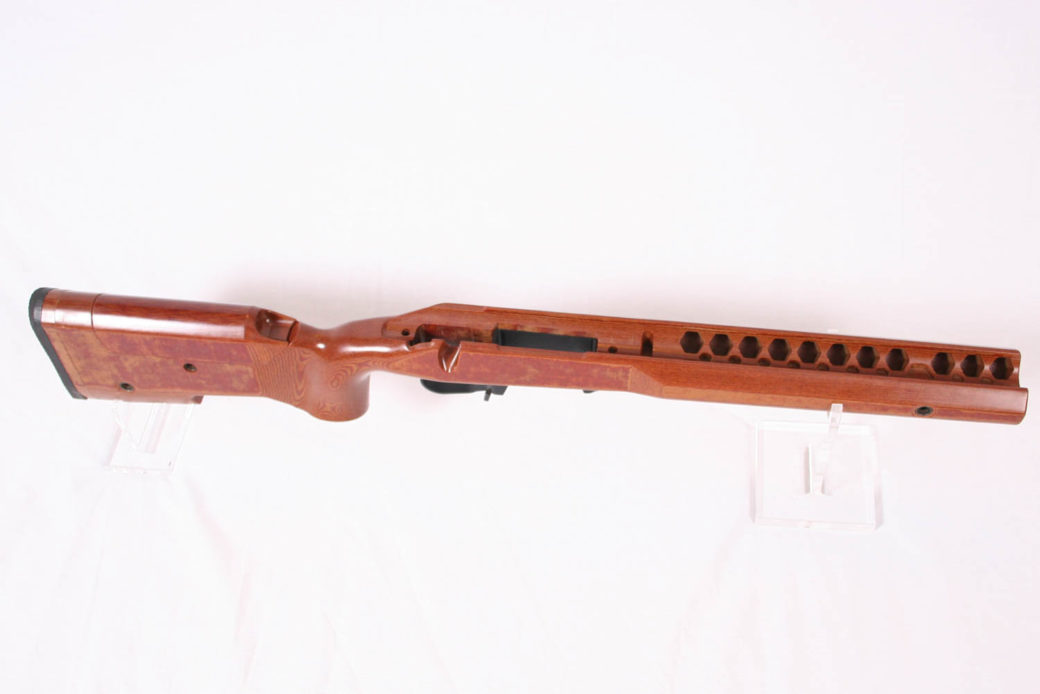 Speaking of the color, it needs to be pointed out that these are composite stocks and are not a wood stock as it might appear. The coloring gives the stock a laminated wood appearance, but if you look at the closeup images you can see that the texture is not wood texturing but the texturing of the composite finish. We love the appearance and feel of wood stocks, but they are not feasible for serious tactical work. The Genesis stock just might fit your bill if you feel the same way and want a traditional wood looking stock, yet have all the benefits of a composite material.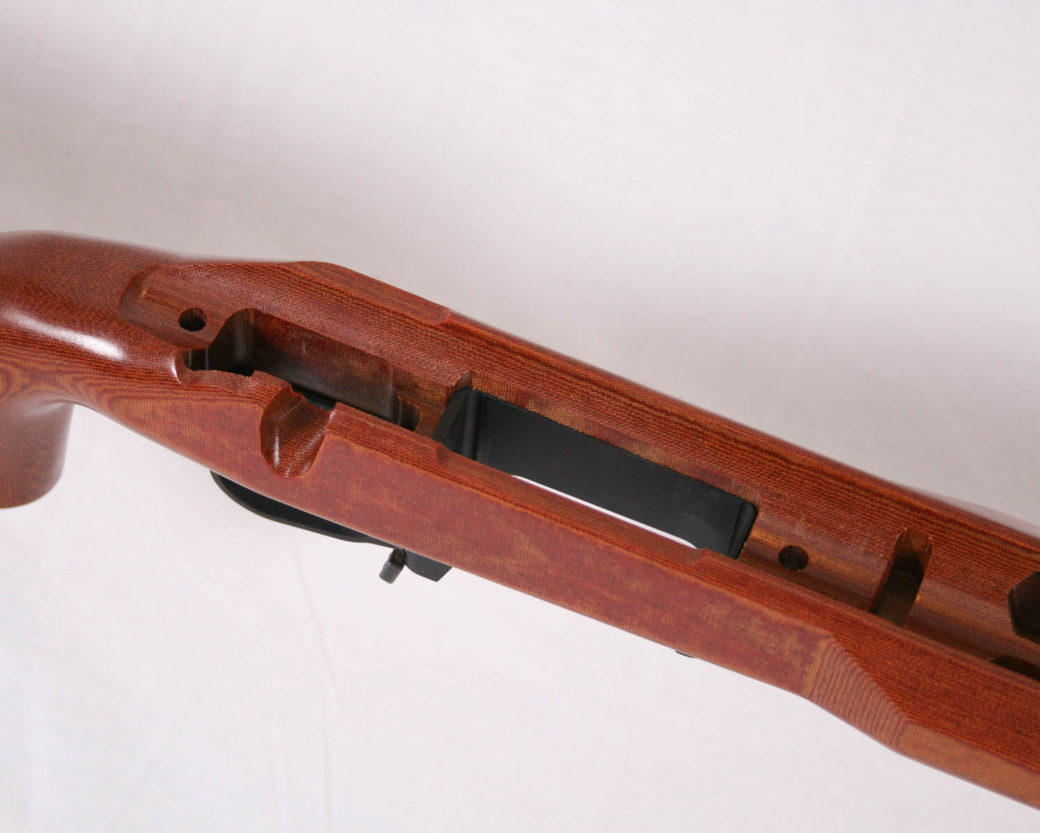 Something that is unique to the Foundation Rifle Stock way of building their stocks is that they actually start with a composite block and then mill the block down to the desired shape. This is done to insure that there are not any air bubbles or other imperfections in the composite material, leading to a stronger and stiffer finished product. In fact, Foundation Stocks indicates that the material is hard and durable enough, combined with precise enough inletting, that there is no need for either bedding or aluminum pillars. That may in fact be true, but if we were dropping $1200 on a stock and building a high end precision or tactical rifle, I think we would spend the time and money to provide a nice glass bedding job just to be sure the max potential is achieved, even if it is just a skim bed.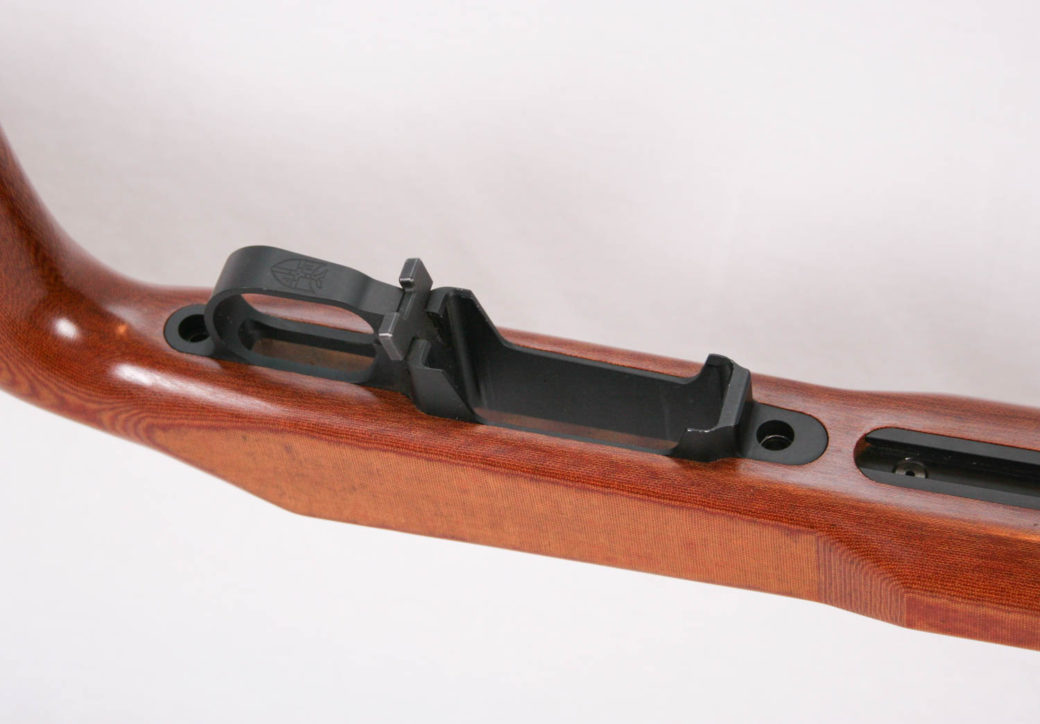 When placing an order with Foundation Rifle Stocks, the inletting options only include the high end custom actions, such as Surgeon, Templar and Defiance. There are no options for factory actions such as Remington, Tikka or others. This clearly shows the targeted market for these stocks and it also gives them the luxury of inletting the stocks even more precisely. This can be done because they know the tolerances will be much tighter on those custom actions than those of a mass produced action. The same goes for the bottom metal as well. This sample stock is inletted for the Defiance Deviant action and Hawkings Precision DBM floorplate and as you can see from the image above, the precision or the inletting is very tight and fits beautiful. The same goes for the action inlet and the fitting of the included accessory rail.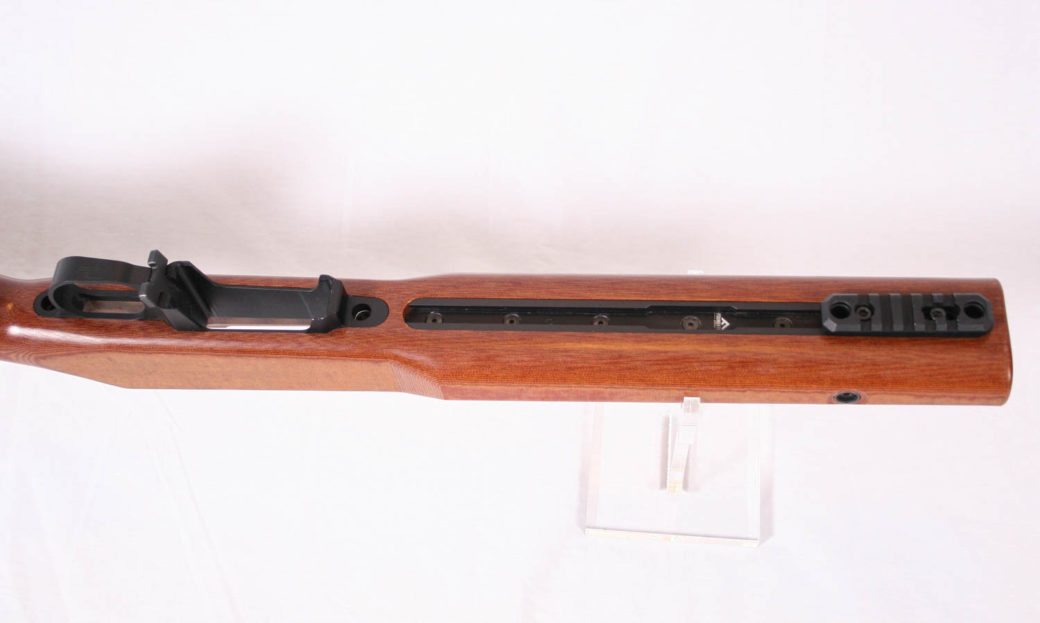 The shape of the stock is similar to a traditional target style stock with wide beavertail forearm and high adjustable cheekpiece. There is a near vertical pistol grip that has a substantial feel to it. It is a very practical stock design that looks good and is very comfortable and would work well as a tactical stock. There are even multiple flush cups installed on both sides as well. The quality of manufacturing is excellent and it is easily as good, or better, than all of the premier stocks available for tactical rifles. It is a bit heavy at around 5 pounds for the standard version and of course the lack of color options means the spray paint can will be called in for duty if the stock is used on a tactical rifle. Yes, the stock certainly would work very well for a sniper rifle, but the cost and limited tactical options does keep it from being a serious consideration for a duty sniper rifle. There are plenty of other stock choices that are more tactical in nature for less money from the other big makers. But that does not mean this is not an extremely well made and excellent stock, its target market is just more competition than field work. Neat stocks though.
Sniper Central