One of the most common questions we get here at Sniper Central is "What scope do you recommend?" That is a very detailed and long answer that we don't have room enough to answer in just a single article. So we thought we would address the question about scope selection in multiple parts.
As discussion of scope selection for a rifle progresses, invariably the question of how much magnification is enough comes up. That is the question we will try to address is this fieldcraft article. Most new long range shooters have the impression that more is good, or that bigger is better and unfortunately that is not always the case, especially for sniper work. When deciding on what magnification of scope to use, the first question we ask is "what type of shooting will you be doing?" The answer to this question essentially can be broken down into two different options. The scope will primarily either be used in the field, or at the range. Yes, the rifle will obviously be shot at both the range and in the field, but what is the primary purpose of the rifle?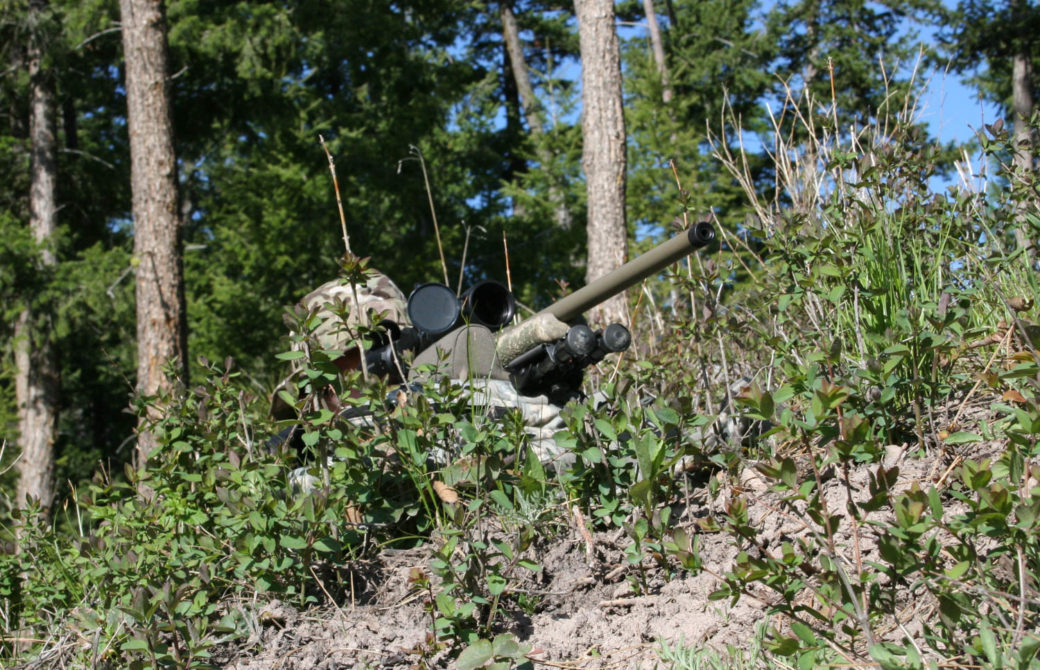 Defining a rifle for use in the field would include when the rifle and scope combo is intended to mostly be used out in the field as a duty weapon. This may also include hunting for those hunters out there, as well as a tactical competition rifle for those that chose to compete in these events. Essentially if you will be scanning the terrain, engaging targets at unknown distances and with the possibility of questionable lighting or questionable backgrounds, then it would fall into this category. When a rifle system is used in this way the amount of magnification should be significantly reduced from what might be considered normal for long range shooting. As a rule of thumb we typically recommend 1x of magnification for every 100 yards that the rifle system is intended to engage targets at. So if the rifle system is planned to be utilized up to 1000 yards, then a 10x scope will work well. If it is a variable power scope, then that 10x would be the top end. Many less experienced shooters would likely consider this magnification to be too low and they do not think they can hit the target at those distances with this lower magnification. Rest assured, it can be done, actually it is done all the time by thousands of snipers in the field. So why do we want to settle for this lower magnification when choosing our scope for field work? Here is a quick list the reasons why:
Greater field of view to more quickly acquire targets, especially moving targets or shorter range targets
Greater light gathering ability in low light conditions
Larger exit pupil to help eliminate scope shadow, especially when rapidly acquiring targets or shooting from unconventional shooting positions
Smaller, more compact scopes for less weight that reduces the weight of the entire sniper rifle system
Lower magnification means a lower magnifying of imperfections in the glass
Larger amounts of elevation adjustments
If you have ever tried to acquire an up close target, say under 100 yards, with a high power scope, many of the above points quickly become obvious and highlights why bigger isn't always better when selecting a scope for a "field" rifle. Variable power scopes have made this less of an issue as you do have the option of cranking the magnification power down, but all of the stated principles still apply. Additionally, most people always leave their variable power scopes on the highest magnification power and almost use them like a fixed power scope.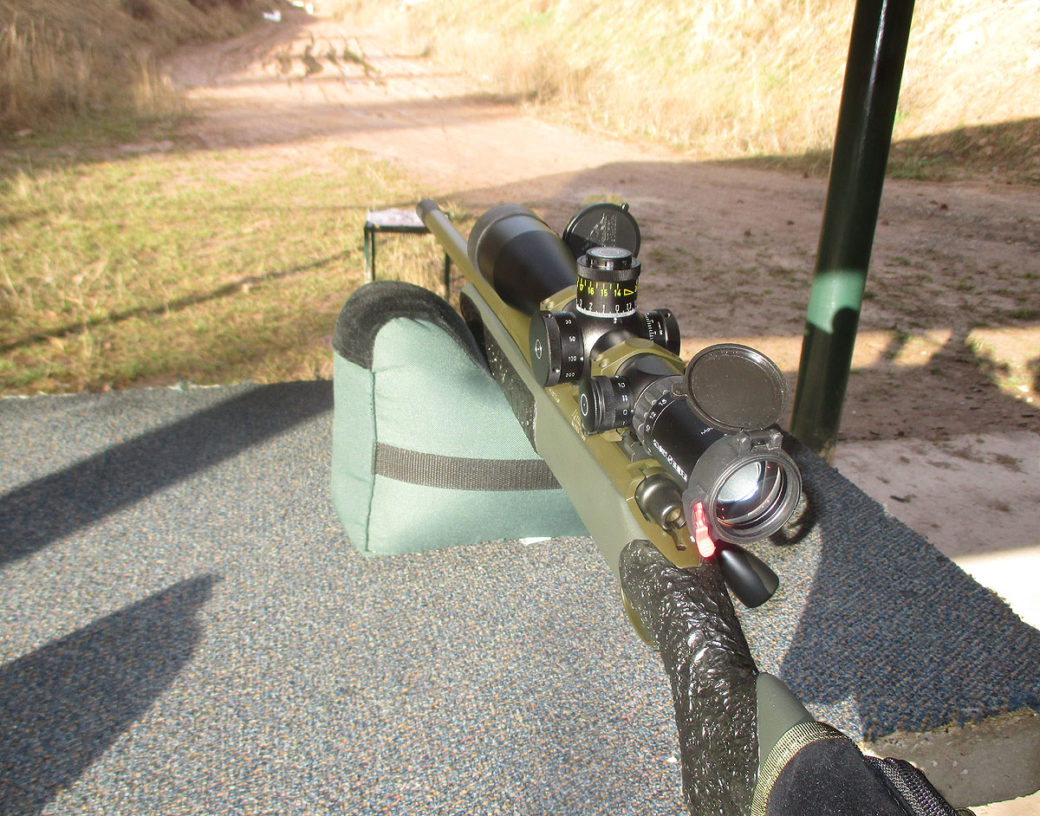 With a high quality variable power scope, we can extend the rule of thumb from 1x for each 100 yards to maybe 1.5x for each 100 yards. But this should only be adopted if the team is disciplined enough to use the lower powers when appropriate, such as moving into and out of FFPs, or when patrolling. The extra power will help with more precise long distance observation and aiming, but it is of no value if the variable power scope is not utilized as intended. An example of an appropriate magnification range on a variable powered scope would be for a rifle system intended to shoot 1000 yards, a 3-15x, 4.5-14x or others in that group would work well.
The other category of rifle use that we mentioned earlier was for a "range" rifle. This category would include a rifle system that is going to be primarily used only at the range in a controlled environment. Such as for recreational range shooting, benchrest competition, or other similar uses. If this is the case, then the limitation on the magnification pretty much goes away. The "moon" scopes with astronomical magnification powers can be used as there is little concern for close targets suddenly appearing or with having to deal with scope shadow when snap shooting. The imperfections in the glass are still magnified as well as the other limitations mentioned in our list above, but they are not as essential to the survival of the sniper team as it is on a field rifle.
To summarize, the next time you are scope shopping, be sure to ask yourself the question of what the rifle is going to be used for. The answer to that question should help narrow the scope options down a bit. Do not fall into the "bigger is better" mentality as you may actually be reducing the effectiveness of your sniper weapon system by doing so.
Sniper Central