We reviewed the original Mueller Tactical 4-16x50mm scope a while ago and were favorably impressed with the scope for its price, enough so that we have used it on other rifle reviews and performance checks. So when Mueller Optics contacted us asking if we would be interested in reviewing their new Tactical II scope we said, "absolutely, send it out!". We originally reviewed a pre production model, but have now reviewed a production version.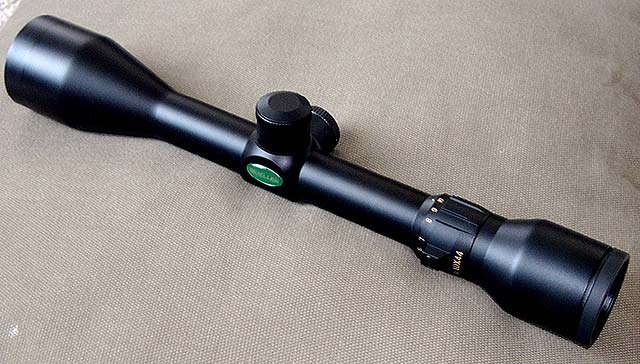 Mueller optics is a small optics company here in the US that has been selling good value scopes for several years now. They have a reputation of very good value and for standing behind their product with a lifetime warranty. We have had no problems with our initial tactical scope we reviewed and have since put it through heavy use. But there were a few questions raised about the size of the objective, click adjustment sizes (1/8) and some other things in relation to a tactical scope. So Mueller sought to have a better tactical scope built. They went with a flexible 3-10x power range with a 44mm objective. They also went to 1/4 MOA clicks on the adjustments, simplified the scope (no illuminated reticule or AO), added lots of adjustments, and best yet, improved the quality of the lenses and optics! The scope is manufactured in Japan with very high quality ("camera quality crystal lenses" is what they say) glass and coatings, and it really makes a difference.
The internals of the scope also received a quality improvement and all gears are steel on steel for repeatability and longevity. During testing the adjustments have remained precise and true, and they have a good audible "click", as well as tactile feel. The magnification adjustment dial is smooth and requires less force then many to operate and offers a good gripping surface. The finish on the scope is also a good quality matte finish.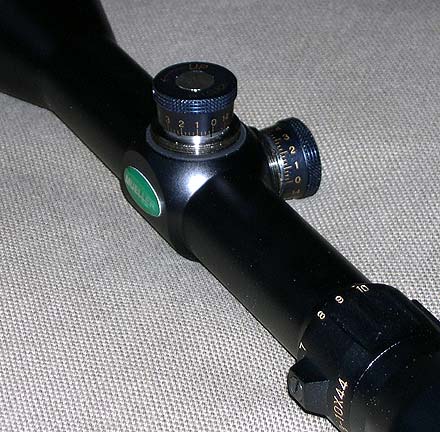 The reticule is a mil-dot, no surprises there! The dots are of the ".2 mil" size (actually .22), or the same as the US Army size dots. They are circular (not oval, or football shape). The reticule appears to be of the correct dimensions when compared against leupold and other scopes with mil-dot reticules. The optics on the scope are very good, sharp and clear. We compared it side by side to many scopes including a swift 6-18x, nikon buckmaster 4.5-14, leupold Mk4 10x & 3.5-10x and burris fullfield 2 3-9x50mm. The optics are superior to the swift, and slightly better than the nikon and about the same as the Burris, maybe slightly better. It was not far behind the leupold's when compared side by side with these very high quality scopes. Light gathering and contrast are very good, but because of the differing sizes of the objectives on the comparison scopes, it is hard to rate one better than another.
There are a few things we were hoping for that are not present, the biggest of which is an adjustable objective (side focus would be PERFECT). But, the scope is very clear at all ranges that we have used it at so far (up to 600+ meters, we'll be taking it to further ranges soon). By using a good, and repeated, cheek weld and sight picture, you can eliminate nearly all problems associated with paralax, and it does offer a simpler operation, but the AO's are still nice to have, though it doesn't detract from this scope.
The knobs are the same as the knobs on their other scopes. They are a mid height target knob and they provide a good feel and work well. We typically prefer a bit larger knob, but these work well and fit under a dust cap.
Overall, the scope is a 'good' to 'very good' quality scope with 'very good' to 'excellent' optics and a great amount of adjustments for a 1″ tube scope. (1000y in a 308 will be no problem). An adjustable objective would be nice, but isn't required and adds to the simplicity and ruggedness of the scope for its intended use. We plan to use some more of these scopes more often on other projects in the future.
Sniper Central (From the classic reviews in 2005)