Every once in a while something sneaks under the radar and we miss it. The release of this NEW sierra matchking .30 Cal bullet was one of those. For those of you that do not know, the 168gr SMK was the original revolutionary match bullet made by Sierra for 300 meter UIT competition over a half century ago. The bullet set the competition world on fire and has been the "standard" match and law enforcement sniping bullet since then. But, it has a flaw, the boat tail taper is too steep (11 degrees) and when the bullet hits the transonic layer, the airflow separates and things go bad and groups can open and velocity bleeds. For the .308, this usually happens around 600-700 yards.
The 175gr fixed all of that with a more shallow taper (9 degrees) and some extra weight and it is the 1000 yard preferred bullet for the .308. Unfortunately, it is borderline for a 1:12″ twist barrel to stabilize. It usually does it, but it seems like it doesn't shoot as well in most 1:12″ barrels as the 168gr does.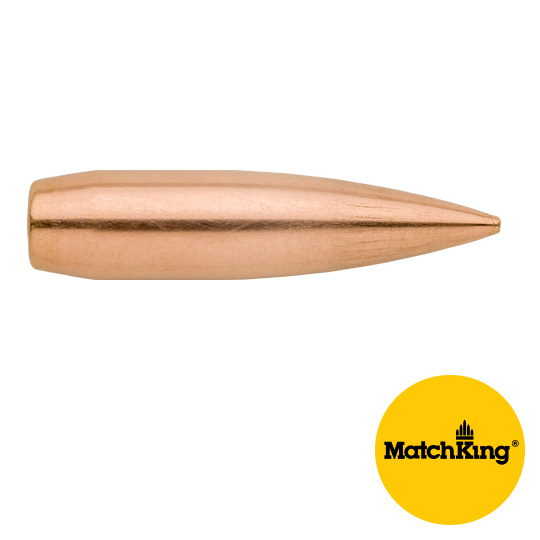 Now we have an excellent solution to the problem. The new 169 gr Sierra matchking. They lengthened the boat tail and made it more shallow (not sure on the exact degrees yet) and they gave it a better ogive and closed the tip. So now we have a bullet with a BC that is higher than even the 175gr and it should still shoot great out of the 1:12″ barrels. Looks like an excellent bullet and in fact, the FBI just adopted the Winchester Ranger sniping load with this bullet as their standard sniping ammo. This bullet will stay supersonic beyond 1000 yards from a .308.
We hope to see more ammo makers adopt the bullet and will be tracking how well it shoots.