Here at Sniper Central our specialty is sniping, or being Hunters of Gunmen (HOGs). While this is a unique and specialized field, there are many snipers and enthusiasts who are big game hunters, varmint hunters, water fowl hunters, and others. Hunting is a great American past time and something many snipers participate in, and something we get a LOT of questions about here. So we thought we would add some basic thoughts about hunting here.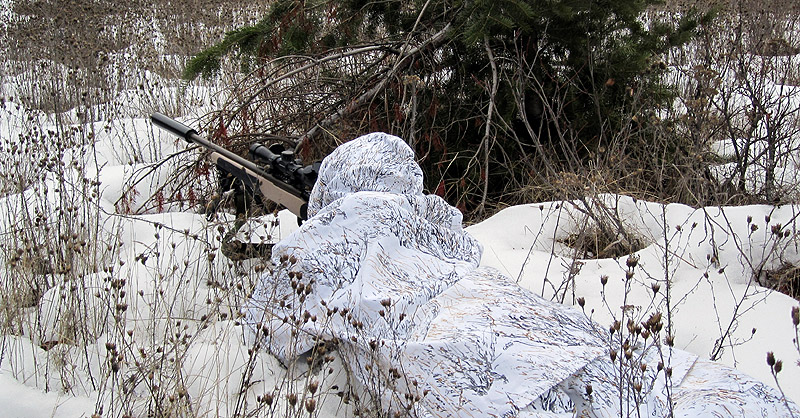 No matter the make or caliber, hunting rifles require regular maintenance to stay effective, just like any other firearm. Add the right kind of accessories, and use the right ammo, and the modern hunting rifle can be very accurate and last a lifetime.
Since hunters do not typically go through the same training as snipers, they typically consider any accessory that contributes to the comfort of their hunt of high importance. Hunting is not just about the kill; it is enjoying the overall experience. There is no fun dragging a heavy rifle and scope a many miles through the woods and mountains to the hunt site and get there sore and tired. Adding the accessories that make the stalk and hunt easier is what many hunters look for. 
Optics
Optics, both rifle and spotting scopes, are perhaps the singe most important item, beyond the rifle, that contributes to the success of a long-range precision hunt. Being able to spot the game, estimate the range, make your adjustments with maximum precision and get the humane one shot kill is the responsibility of the rifle and optics combined. Perhaps consider the following pointers for your next hunt.
Choosing an accurate, yet lightweight hunting rifle has become easier over the past decade with many good options such as the Weatherby Vanguard S2 chambered in many good hunting calibers like the 308 Winchester. Vanguards are guaranteed to shoot a 3-shot grouping of .99" at 100 yards with Weatherby approved ammo and there are other good options as well.
Rifle and Spotting Scope
Leupold Mark 5HD 5x25x56, Matte Black. A high quality optic from a brand like Leupold is important to the successful hunt, and many tactical scopes like the Mark 5 can serve great as a hunting scope. The Mark 5HD is a first focal plane scope weighing that isn't too heavy or large to be a problem for a hunting rifle.
Spotting scopes like the Konus Konuspot 20-60x Spotting Scope are also helpful, especially in wide open hunting areas like those found in the western USA. It is built to maximize the viewing experience for any sporting scenario. The oversized 100mm lens makes for good light gathering and resolution, but might be a bit large, but there are lots of options. Something durable is also advised and the rubber armor like that found on the Konuspot helps.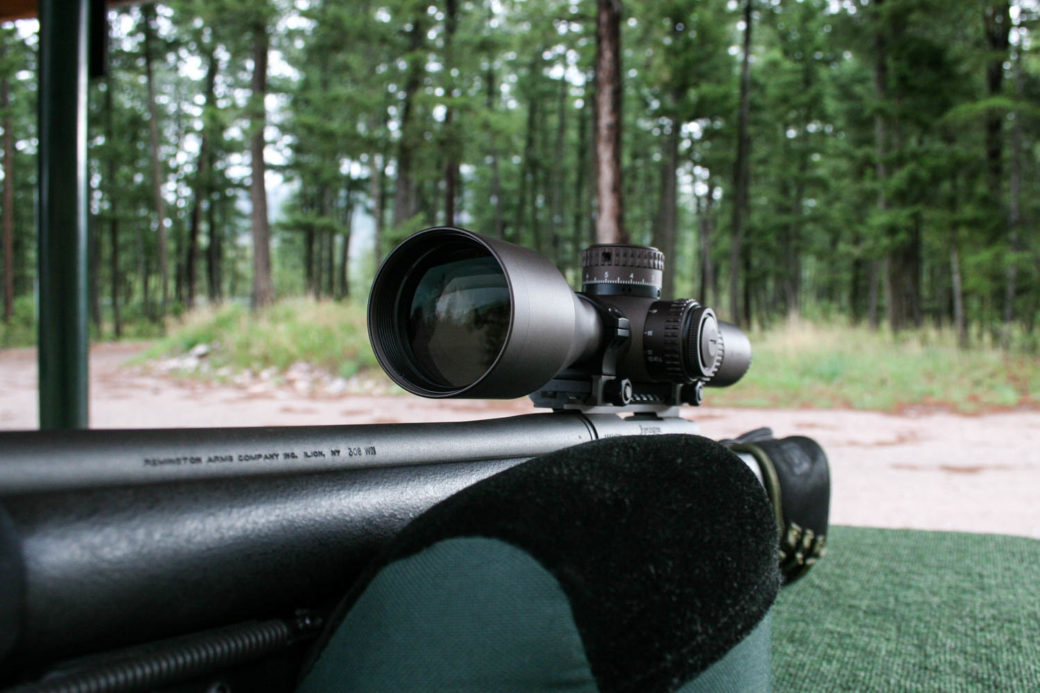 Binoculars
A piece of sniping gear that also is useful for hunting, and also carries over into various other sports, is a pair of high quality binoculars. Preferably something that is compact and light weight that can be easily stored makes for easier use while on those long hikes in. These are versatile and easier to get out than the spotting scope and have a better field of view than the rifle scope. These allow the hunter to survey the entire landscape rather than a single slice. Based on the terrain, hunters can spot a game trail they previously did not know existed or ID an animal, or not. 
Bi-Pods
In the field it is very difficult to find a good shooting platform to get those accurate long range shots, this is where the Bi-Pods come into play. Harris, Atlas, Blackhawk and others make various different types and sizes of bipods that attach to the rifle and do not add too much weight. Handy and quick to use.
Key Features of Bi-Pods:
A bi-pod needs the ability to move from one side to the next for total adjustment to the terrain. An adjustable head unit is helpful when leveling the rifle. Adjustable leg length is also a helpful feature, and the more adjustment, the better. 
Blackhawk Sportster TraverseTrack. The Sportster is a feature-rich bi-pod for active hunters in long-distance scenarios. A pivoting action by the head unit keeps the rifle level and allows for quick target acquisition. The rapid adjustable, durable telescoping legs have a quick-lock feature, with all metal construction.
Allen Compact Shooting Stick is an innovative and affordable convenience for the shooter's hunting experience. Push The Allen Shooting Stick into the ground, and you have a comfortable rifle rest for preliminary targeting. Lightweight aluminum and rubber construction makes this small convenient device nice to have.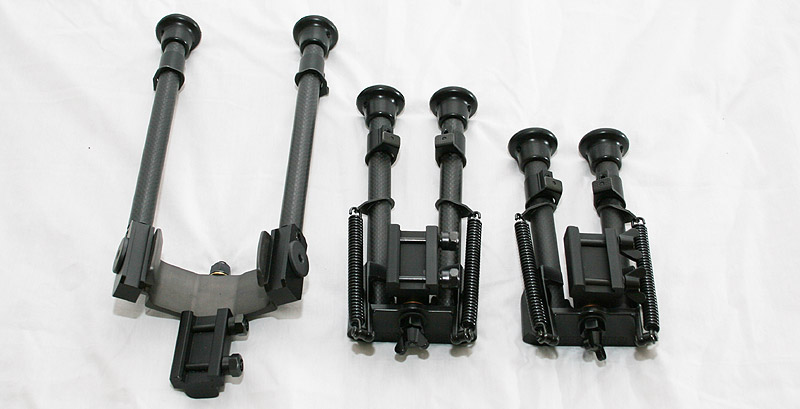 Slings
One of the most underrated accessories is the humble sling. For sniping, a sling is usually used to enhance off hand shooting accuracy, but for hunting, a well-built sling allows the hunter to carry a heavier rifle easier into the hunting area while keeping a hand free. The longer a hunter stays out, the heavier that rifle becomes when carrying the weapon back to the site. In the military, we suck it up, but those out hunting for the enjoyment, they may not be so inclined to put themselves through that punishment. Some of the slings listed below are geared for hunting more than sniping.
Allen BakTrak GlenEagle Rifle Sling. The GlenEagle is a well-made, heavy-duty sling for any size rifle. The GlenEagle features a soft molded rubber back for extreme grip and noise reduction. Heavy webbing, thumb loops, and sewn in swivels make this a good companion accessory.
Blue Force Gear Red Vickers. Switch from a 1-point to a 2-point sling easily with the Blue Force. Constructed of heavy-duty Cordura and GhilleTex Acetal hardware should help this sling remain durable. A standard push button swivel woven into the fabric allows for push button release.
Caldwell Quick Detach Sling. A sizable ergonomic shape is designed to spread the weight for a more comfortable carry. The oversized shape grips the shoulder, so the rifle stays firmly in place no matter how strenuous the hike. The Caldwell Sling is completely sealed to be scent-free as well.
Final Word
Like sniping, the hunting market continues to evolve with more and more useful accessories coming to market, from the rubber butt plates to rails. Most of the improvements are not required for a successful hunt, but they make them safer and a more useful. Even experienced hunters should look at the state of the accessory market now, to see if there is something that has been upgraded or improved. 
It seems as if every day there is some new accessory that comes out that could be handy. Take a look, and maybe let us know.
Now back to the sniping beat!
Sniper Central