If you have spent much time in the field in a hide position fumbling through log books trying to determine what calculations to dial in for a 680 meter target on a 10 degree decline from you with a 15 mph wind at your 2 o'clock, you soon realize there is a lot of calculations and information to try and manage just to make a good guess at hitting your target. This is where your log book comes in which will have your zero summary in the front of the book for various ranges as well as a wind chart and probably a chart of inclined shooting, and this data is invaluable, but sometimes it can be difficult to put it all together when taking a shot. That is where the Tactical Adjustment System comes into play.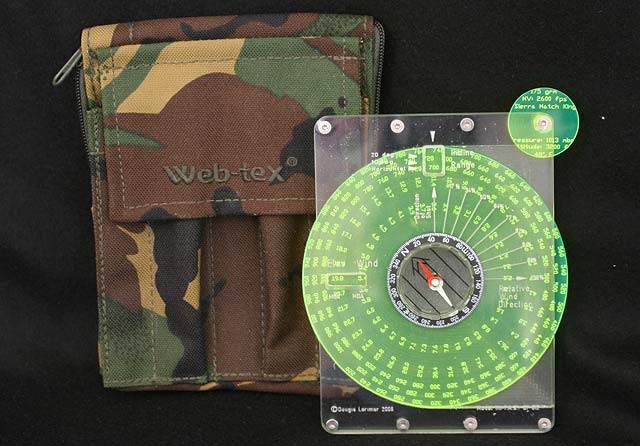 The idea is to put together a single piece of kit that will provide much of that data in a quick to use tool that is specific to your cartridge and loading. Global Security Marketing approached us about reviewing their product, which appeared very interesting, so arrangements were made to ship us out, from the United Kingdom, two units, one for the standard M118LR/Federal GMM 175gr and the 2nd for a load that was measured specifically out of one rifle, our 260 SC2 rifle with the HSM 123gr Ammo. That is one of the very nice things about the TAS units, they can provide some generic loads but even better they can tailor make one specific to your rifle/load combo and even use the most common atmospheric conditions that your team may find yourself in or being deployed to.
The basic concept and design of the unit reminds me of the E6-B flight computers used by pilots around the world. There is a large spinning disk within the unit that has the data on it and by rotating the disk until the desired number, in this case range, displays in the little cut window indicating it is selected, you can then get the desired information. Again, similar in concept with flight computers.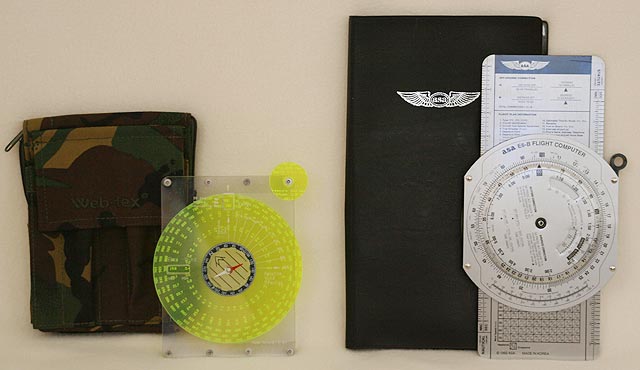 On the TAS the entire construction is built with heavy duty Polycarbonate and it has a nice rugged feel to it. There is a small compass mounted in the middle that spins and it may come in handy when plotting your FFP and creating range cards. Compared to the rest of the unit the compass appears that it is not as durable and my be susceptible to damage during rough treatment. The center data disk on the unit is a green-yellow color to help see the data. The outside body is made of a clear Polycarbonate and with the white writing on it, it can be hard to read the writing in some conditions. I would probably prefer some sort of color to the body or possibly changing the writing from white to another color to help it stand out. It turns out that GSM is working on updated versions that have black writing and they are also working on epoxy painted units in OD green.
Again, the construction is solid with eight Allen screws holding the body together. The large center data disk moves okay with a little bit of binding at times and there is a little bit of play in it, but I suspect it may loosen up over time. There is an attached disk to the upper right hand portion of the unit which has the load data on it. I personally do not like this disk, it protrudes very awkwardly and some of the data is cut off. I understand that they are saving costs by making all the front plates the same on all the units, but I would think there may be a better way to get the load data on the unit. I will probably remove the ones on my two units and put printed labels on the back with the load data. I have since been notified that these disks are intended to be temporary and that they had simply failed to let me know that, which helps make those disks make more sense now.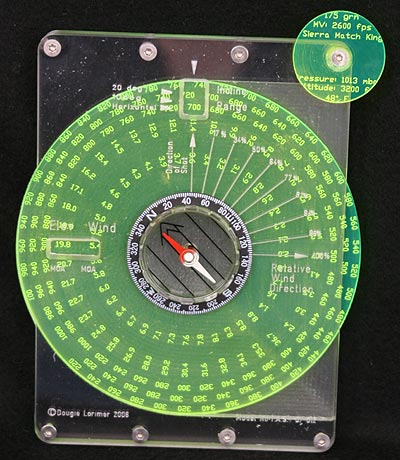 How are the units to use? Well, they are quite handy. It is nice to have all of the data right there in the palm of your hand in a mechanical unit that is durable. PDA's have started to become a bit more popular in the long range shooting world and PDA's can hold everything you need or want and you can install ballistic software on them, but honestly, most all PDA's will not stand up to the rigors of deployment especially extended operations, and rain and batteries will always be a problem. That is not the case with these TAS units, they will always function short of being destroyed. They also come with a nice camo carrying case which is a nice touch, though with the load data disk in the upper corner the fit is a little odd.
I tested the data on the units with both the M118LR TAS and the .260 TAS at medium to long ranges where it is important and the data is fairly accurate, actually, it is very accurate for the very specific conditions specified when you order your TAS. Of course, you will need to be mindful of what changes in atmospheric conditions will do to your ballistics. For instance, I was testing the 260 unit on a cold January day (about 15 degrees F) and bullet strike was noticeably low even as short as 400 meters away. So, while the TAS provides most all of your shooting data that you will need, you still need to use all of your shooting knowledge and experience for it to be as useful as it can be. I guess you get out of it what you put into it.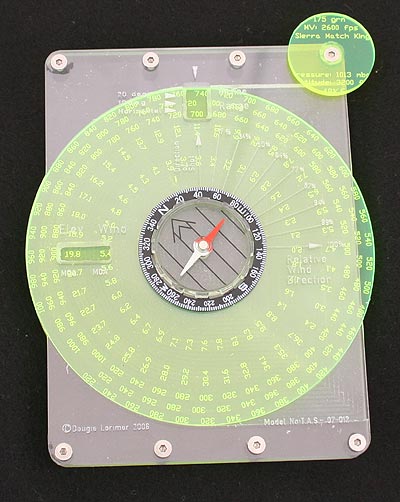 Overall I like these units, they are a good practical gadget that can be useful in the field. I see them being of the most use when creating your range card once you have occupied your FFP/hide. You can use it to fill out actual MOA adjustments to each of your TRP's (Target Reference Points) on your range card. Everything is outputted in MOA adjustment and they can make them in metric units as well. There is data for slant angle shooting, up to 20 degrees on these units but up to 50 degrees on some of the newer models, as well as wind output for 10 mph winds as well as some helpful data for angled wind, though no outputted calculations for those. (i.e. it computing 87% of 5.4 MOA is not something I can do in my head).
I would say that these TAS units are a good thing to have and Global Security Marketing does a good job of working directly with you when you place your order. They have been providing these TAS units to more and more teams in the fields and as they get more feed back they have been quick to make improvements. The price on the TAS units is a bit steep at about $200 but you do get a lot of data with your TAS for that price. While not perfect, I'm not sure any device ever can be, they are useful and get my recommendation. I like the ones I have.
Sniper Central