Just a bit of news from Leupold Optics. The US Army has selected the Mk5HD 5-25x56mm scope finished in FDE and MilGrid reticle as their scope of choice for the PSR. The Army has used Leupold for decades now, starting with the M24 in the 1980s, and with the introduction of the Mk22 Precision Sniper Rifle (PSR) it should be no surprise that they have stuck with Leupold.
The Mk5HD is a very good scope (We have a review coming soon) and it provides a lot of capability for the new PSR rifles. It is still not completely clear to us what rifles the full allotment of Mk22's will replace, but with a total request of 2500 on order over the next five years or so, it is looking more like a full replacement of the M2010's at least. We still do not see this rifle replacing the M110, of which there is significantly more in service. The initial purchase of PSRs is a bit over 500 of them.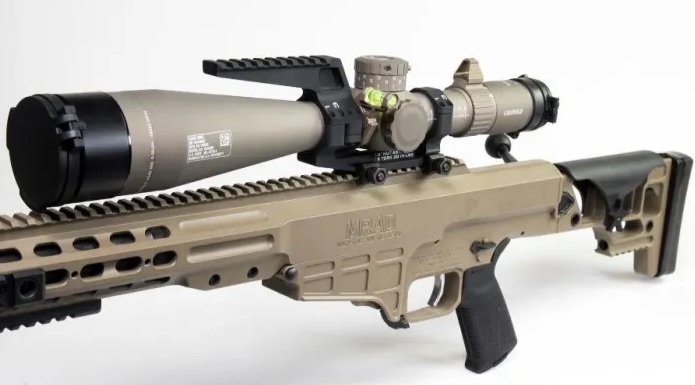 The Mk22Mod0 PSR is a Barrett MRAD that comes with barrels for the 7.62, 300 Norma and 338 Norma chamberings. It was originally selected for the SOCOM Advanced Sniper Rifle (ASR) offering and has been picked up by the US Army and USMC as well.

Sniper Central