This review is a little different, mainly because we are reviewing a scope that is no longer in production. This is more like one of our "historical" reviews we like to do in the rifle section. This time out, we are taking a look at the Baush & Lomb 10x Tactical scope produced in the early to late 90's. I do not have the exact dates of production, but if any of you out there do, feel free to send me an email. This scope was designed and marketed to the military and they found their way on top of most of the XM25 rifles built for the SF groups and Navy SEALs. You can see a few on the XM25 page on this site. Because of the high selling price and the focused marketing, not many of them found their way to civilian hands, but some did.

As most everyone now knows, the Baush & Lomb scope company was purchased by Bushnell, and Bushnell did away with the B&L name in favor of Bushnell because they claimed it was a more widely known name than Baush & Lomb, though this has been disputed on numerous accounts. But that being said, the B&L line of scopes continued as the Bushnell Elite 3200 & 4200 series and are still good scopes. One scope that did not make the transition (though I'm not sure if it was axed before the change over or after) was the 10x Tactical. It probably needs to be pointed out that the current Bushnell Elite 3200 10x tactical scope is NOT the same scope as the B&L 10x tactical reviewed here. The current scope is an entry level scope and a review can be found here. We came to get our hands on one of these B&L 10x scopes through a frequenter and customer of sniper central (thanks Allen). We had the scope for a few weeks, but because it was not ours and these are hard to find and sometimes collectors' items, we did not give it a thorough run through, more just an operational run through and overview.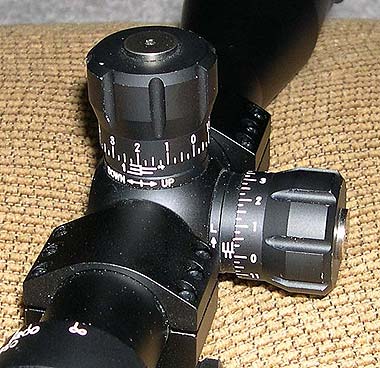 The construction of these scopes is top of the line, the fit and finish are good quality and the scope feels solidly built. The 30mm main tube provides good main tube strength and the knobs themselves are large and appear to be rugged. The knobs found on the new Elite 3200 10x scope offered by Bushnell are very similar in design, though not exactly the same. The knobs on this B&L 10x have 1/4 MOA clicks and there are 12 MOA of adjustment per revolution. The total vertical adjustments are around the 100 MOA mark. The knobs are a great design, I like the size and they have a good click feel that is positive but subdued audibly. The parallax adjust is at the eyepiece, though not as desirable a location as on the side of the tube, it is better than on the bell of the scope. Though I can see potential problems with the parallax adjust being right near the eyepiece focus, it might take some familiarization to get used to which is which and to adjust the parallax and not the eye piece when not looking directly at the two adjustments and attempting to do it by feel.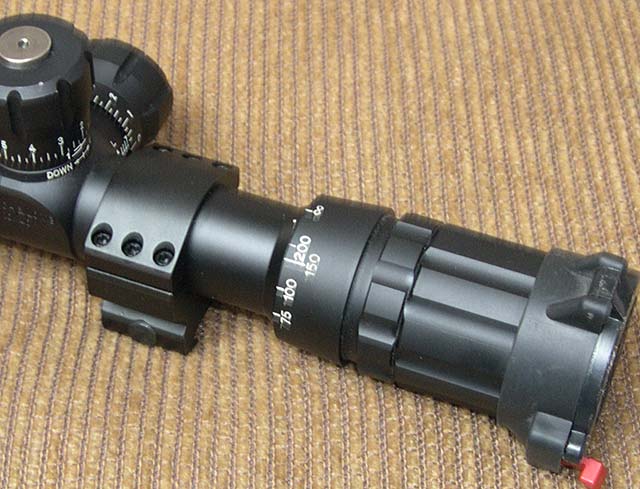 We didn't give the scope a good run through shooting the box or anything, but the scope felt of quality and B&L made very good scopes during that time. I suspect it would have performed well in those tests. We did compare it side by side with a Leupold Mark4 LR 8.5-25x50mm set at 10x during several different lighting conditions in order to gauge optical quality. I wanted to compare the optics between the two scopes and it was nearly indistinguishable between the two. I could not pick a clear winner in terms of which has the better optical quality and light gathering. The mil-dot reticule was crisp and measured properly.
In conclusion, I would state that I would not mind owning one of these scopes at all. They are well built and perform very well (at least optically, and I have no doubt they would do well mechanically as well). It was nice to be able to take a good look at one of these scopes that we will probably never see produced again, which is really unfortunate, though the $1600 price tag was a large pill to swallow.